Florida Acupuncture CEU Package #3 - 30 CEUs: $149.70
The Florida Board of Acupuncture mandates that acupuncturists complete 30 CEUs every two years.
Here is the breakdown of the 30 CEUs:
General Hours: 21 CEUs

Bloodletting Acupuncture 21 CEUs

Bio-Medicine: 5 CEUs

Analysis of Shoulder Pain in Biomedicine 5 CEUs

Medical Errors: 2 CEUs

Cupping Risk Prevention and Contraindications 2 CEUs

Laws & Rules: 2 CEUs

Correct Clinician-patient Relationship
We report Acupuncture CEU to CE Broker immediately. It may take a while for you to receive the credits due to the traffic on the CE Broker website. It usually will appear on your CE Broker account on the same day.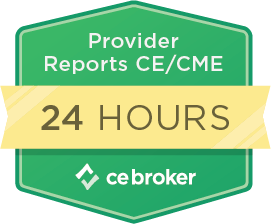 Buy Now