Florida Acupuncture CEU Package #2 - 30 CEUs: $149.70
The Florida Board of Acupuncture mandates that acupuncturists complete 30 CEUs every two years.
Here is the breakdown of the 30 CEUs:
General Hours: 21 CEUs

Treatment of Cough Caused by Disorders of Zang-Fu Organs in Addition to the Lungs 10 CEUs
Six-stage Treatment of Allergic Sinusitis and Epigastric Distension 10 CEUs
TCM Introduction to the Causes of Infertility 1 CEUs

Bio-Medicine: 5 CEUs

Analysis of Lower Back Pain in Biomedicine 5 CEUs

Medical Errors: 2 CEUs

Needle Breaking in Acupuncture 2 CEUs

Laws & Rules: 2 CEUs

Privacy Protection in Telemedicine 2 CEUs
We report Acupuncture CEU to CE Broker immediately. It may take a while for you to receive the credits due to the traffic on the CE Broker website. It usually will appear on your CE Broker account on the same day.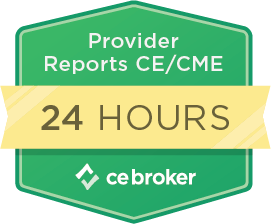 Buy Now